Creamy zucchini
(quick and easiest veggie)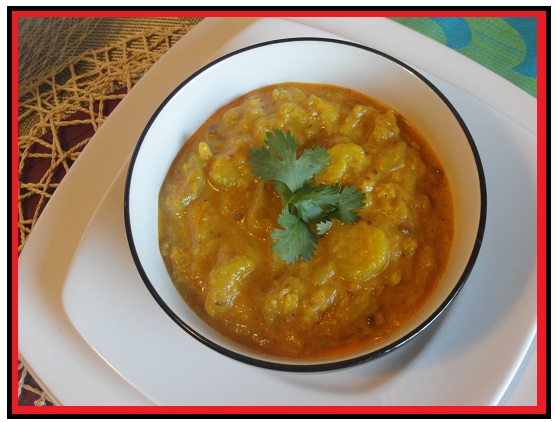 Ingredients:
7-8 pieces of zucchini peeled and cut into ½ inch circles
½ cup milk
½ cup cream
½ tsp fenugreek seeds
½ tsp turmeric powder
½ tsp jeera powder (cumin seed powder)
½ tsp red chilly powder
¼ tsp dry mango powder (amchoor)
Salt to taste
1 tbsp oil
Method:
In a pan add oil. Add fenugreek seeds. Once they start sputtering add salt, turmeric powder ,red chilly powder and jeera powder. Mix it and add zucchini. Add approximately ¼ cup of water and cover it with lid.
Let it cook till zucchini gets soft. Keep checking in between.
Once zucchini is soft , turn the flame on low and add milk and cream. Mix it and let it cook for another 3- 4 minutes. Sprinkle dry mango powder and yummy creamy zucchini is ready to serve.