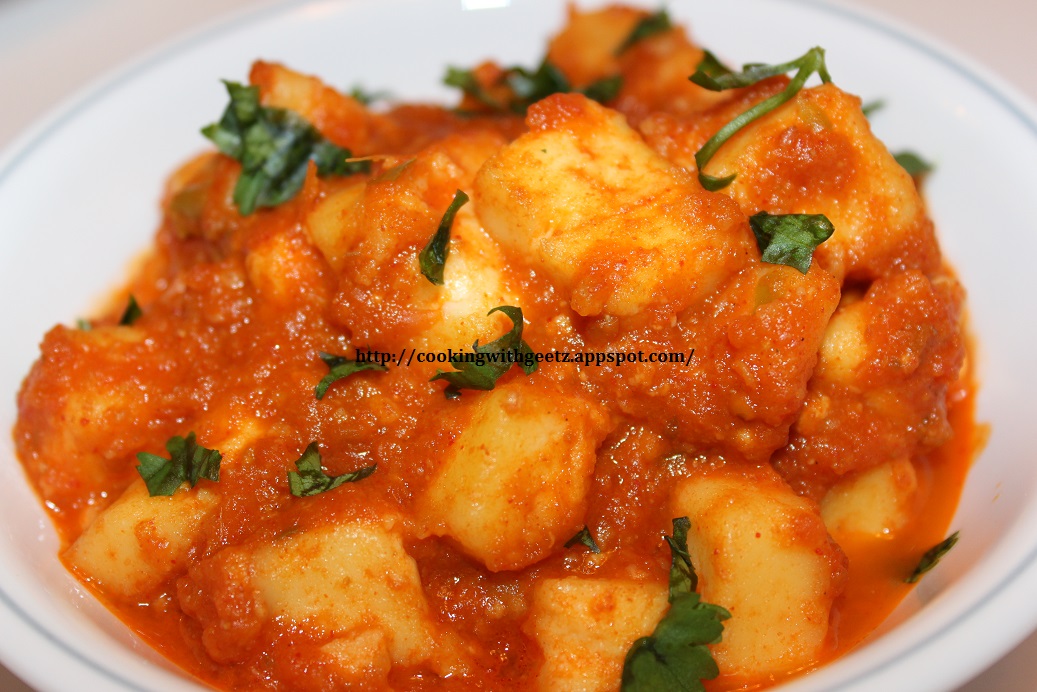 This is the quickest recipe which can be prepared in 15 min. That's the best part I love about this recipe. :-)
And believe me u all will love it.. It tastes so yummy..Here we go:
Ingredients:
Cottage cheese(Paneer) 200gm(cut into diamond shape)
4 to 5 tomatoes grinded
3 green chillies finally chopped
1 tbsp ginger finally chopped
1 tsp Cumin seeds
1/2 tsp deggi mirch
Red chilly powder(if required)
1/3 tsp black pepper powder
1 tbsp oil
1/4 tsp sugar
Salt according to taste
Method:
Dip the paneer pieces into hot water for about 5 to 7 min and in mean time prepare the gravy.

Pour oil in a pan. Than add Cumin seeds, Once you get the aroma of cumin seeds, add ginger and green chillies. Saute it for a min.

Than add tomato puree. Keep stirring till the water evaporates.

Once the tomatoes are done add deggi mirch, red chilly powder and salt. Cook it for 1 to 2 minute. And add the paneer.

Slow down the gas and mix it with light hands. As the pieces of paneer will be very soft at this stage,as we dipped them in hot water. Add black pepper and sugar.

Cover the pan with lid for 1 or 2 minutes on low flame and turn off the gas.

Garnish it with fresh cilantro(Coriander/Dhaniya) and serve with hot chapatis/Navratri roti or puri.