Sabudana and Singhara Ladoo
(Navratri Special)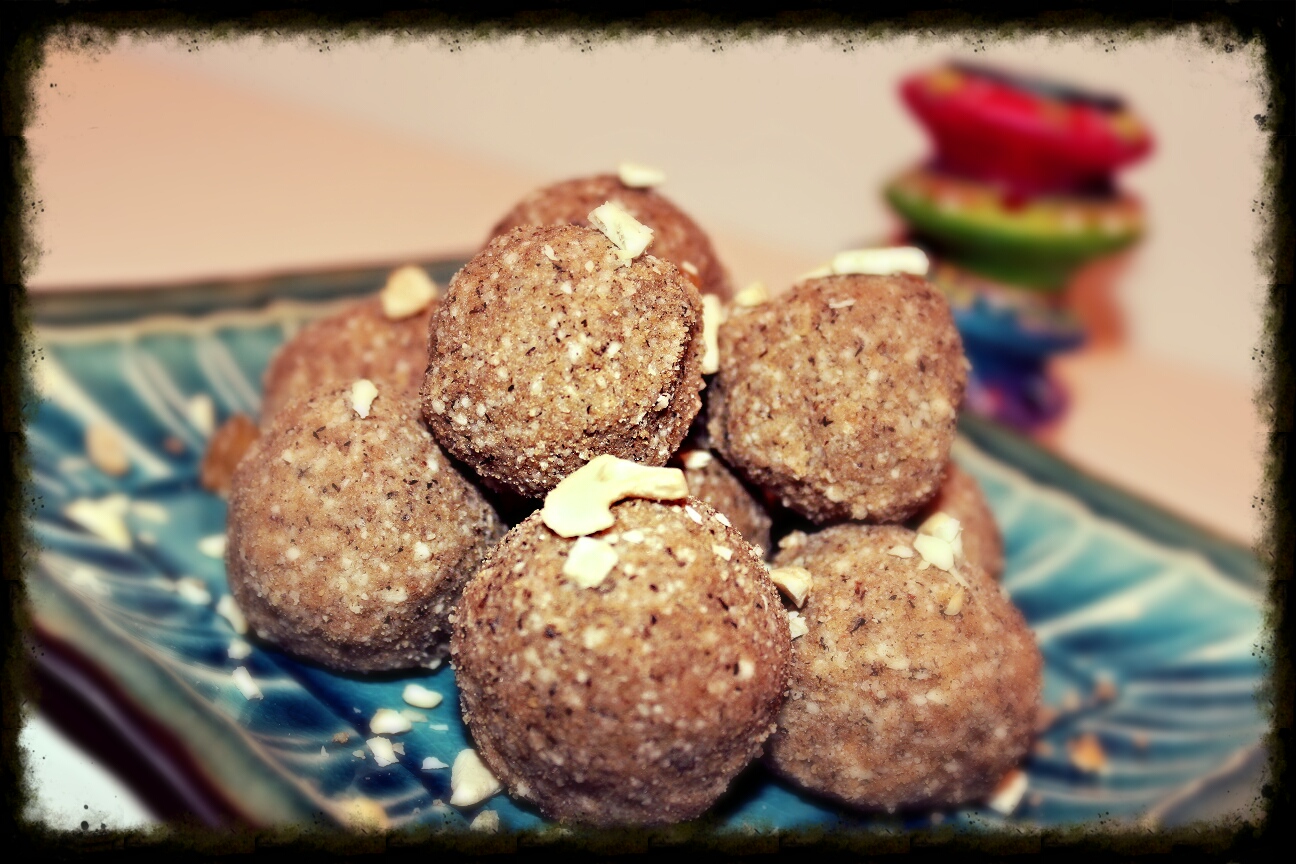 Ingredients:
1&frac12 cup Singhara Atta/Water Chestnut Flour
1&frac12 cup Sabudana Atta/Sago Flour
&frac12 cup + 2 tbsp ghee
1 to 1&frac12 Cup Shakar/Sugar Powder (I used shakar which is powdered jaggery, it gives better texture and color. And quantity depends on how much sweet you prefer)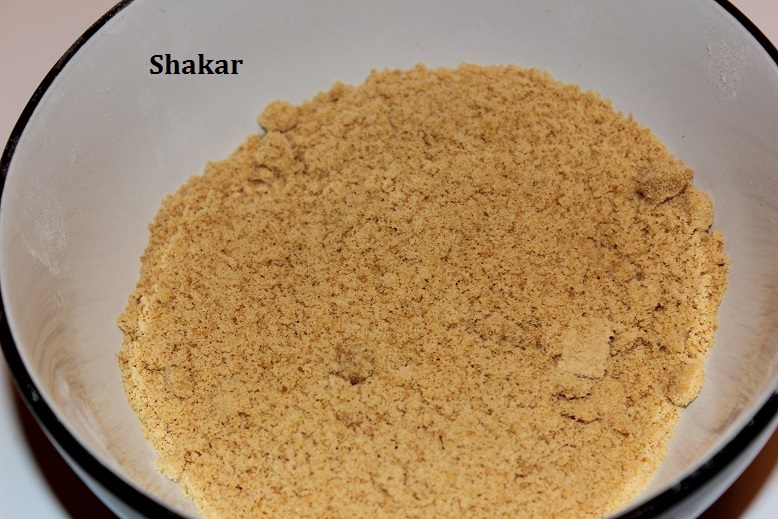 1 cup Chopped dry fruits (Raisins, almonds, cashews etc)
&frac12 tsp cardamom powder

Method:

Roast sabudana in a pan on medium flame until it turns light golden brown.

It takes approximately 25 minutes.

Remove it from the flame and let it cool. Once sabudana cools down grind it to powder in mixer grinder.

Heat ghee in a wok and add Singhara and sabudana flour. keep stirring it on medium flame to avoid burning and roast till it turns golden brown in color.



Now remove it from flame. And let the temperature of flour go down to warm and handy.

Add sugar/shakar, cardamom powder and dry fruits.( Don't add sugar when mixture is hot).


Mix it nicely and start making ladoos. Take the mixture in your palm and start pressing in a round shape to form ladoos. If you feel its not binding you can use till warm ghee to bind.

Yummy navtras special ladoos are ready to eat. You can store them in air tight containers.