Jalapeno Cornmeal Bread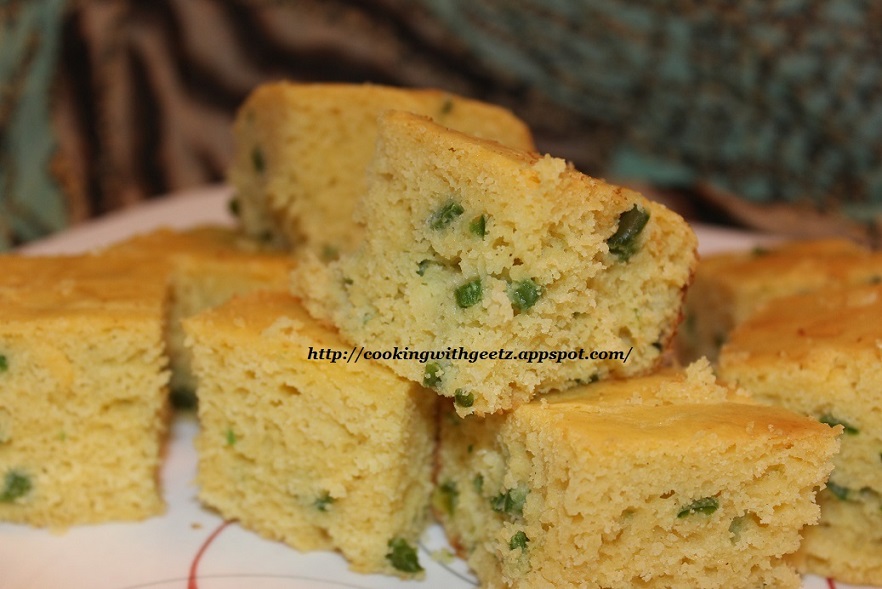 Ingredients:
1½ cup cornmeal
½ cup all-purpose flour
3-4 jalapeno peppers(finely chopped)
1½ tsp baking powder
3 tbsp sugar
1 tsp salt
1 cup buttermilk
2 eggs
¼ cup oil

Method:

Preheat oven to 350 degrees F.


In a bowl add cornmeal, flour, jalapeno, baking powder, sugar and salt.


In another bowl whisk eggs, buttermilk and oil.


Add wet ingredients to the dry ingredients and stir them nicely.


Grease a baking pan. Pour the batter into baking pan.


Bake for 20-25 minutes or until a toothpick inserted in the center comes out clean.



Let it cool for 10 minutes.


Cut into squares and serve warm.